Engines & Spares
Portunus aims to provide the best possible services while supplying the genuine CUMMINS, VOLVO, SCANIA and PERKINS engine spares for port, marine and power generation industries in more than 56 countries across the world.

The engine models we focus on include engines which were commonly encountered in port applications. Through this experience across such a wide range of engine models together with our connections to genuine equipment manufacturers we are an excellent source of independent advice and trouble shooting. Our customers profit from an access to a reliable supply chain providing immediate availability and spare parts, ensuring the optimal performance of your diesel engines.

Portunus maintains an extensive inventory of engine spare parts. As an authorized parts distributor for most major manufacturers, Portunus has access to original data & catalogues which enables us to quickly and precisely identify needed spare parts and make critical deliveries on time. In conjunction with our integrated freight forwarding service, we are able to execute both domestic & international shipments within shortest period available. All spare parts apart from consumables are fully traceable and guaranteed for minimum six months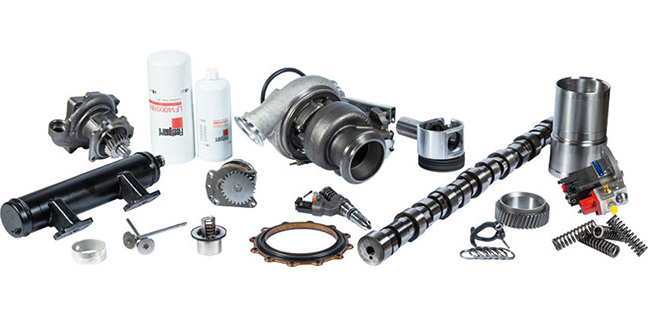 Portunus offers a wide selection of new & reconditioned diesel engine units suitable for port equipment applications.
Portunus can provide a complete package including parts and service so that we can take full responsibility for the quality of the overhaul. If requested we can provide parts & service separately according to the customer's wishes.
Factory-trained service engineers, technicians and wide equipment range available, enable us to provide service solutions within a short notice, with quality garanteed by our experience, reliability and parts availability.
As an independent company, we know that our customers always have a choice. Our aim is develop long term relationships by offering first class technical support, service and expertise at an attractive price.